Women & The World
Martina Puc is a curator of Ecocivilisation Wing Beings in Slovenia taking her call to communicate the richness of interconnectivity of all beings and interdependency with environment. She upgraded her knowledge gained with Bachelor degree in Pharmacy with masters in science and additional specialisation in quality control of medicines, followed by MBA. Her career started at the University with an assistant position in laboratory practice. She worked a couple of years in wholesales of medicines, but left a significant contribution afterwards at the national office for the registration of medicines and medical devices. After a decade in a national regulatory body she was attracted by international scene in IT industry. She is an entrepreneur, leading her own consultancy company, a founder of COVIRIAS academia for community pharmacy, an author of P3 Professional© system for Food Supplements and an author of the Holistic community pharmacy© concept. She is also a head of Institute for Research and Development of Quality.
Read an excerpt from the conversation with Martina Puc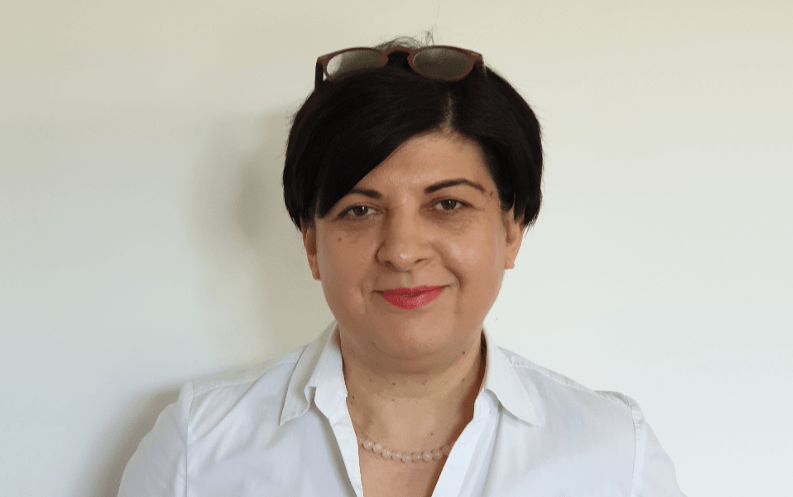 Q1. What is the revolutionary concept of holistic community pharmacy?
The concept of Holistic community pharmacy© is based on its purpose to improve health of every visitor. The shift of acknowledgment that people coming to the Holistic community pharmacy© are visitors and not patients leads to a different communication, where one is not an object but a subject in a consultation process. It means for example that a holistic consultant is taking into account not only the lifestyle of a person, but also their preference for a healing approach. We can mention for example would they like to go into direction of allopathic medicine or would accept also Ayurveda or Homeopathy. Nevertheless the structured consultancy developed to enable the Holistic community pharmacy© concept always starts with a lifestyle of a person, including for example sleeping habits, physical activity and a diet. The wholeness is further supported with a recommendation of all the products that can help improve the health status of a person and other interventions regarding lifestyle. Recommendation can include for example hygiene steps or change in a diet. One of the important roles of a holistic consultant is to evaluate the health status and recommend a visit of a doctor if necessary. Implementation of the Holistic community pharmacy© concept leads to its role of a health information hub with assistance of highly educated personnel.
Q2. According to you, what steps can be taken by the Pharma industry to make medicines & treatment accessible in developing nations?
With support of the Holistic community pharmacy© concept the use of medicines would be even more rationalised and would gain more trust. Many health conditions need nutritional care first which would improve health results.
Q3. Where do you see your current role in helping society?
Thriving society is a healthy society on many levels, where humanity is a foundation. Personal approach to all human beings is possible only on a local level, so we have to improve local sovereignty of health care professionals and institutions. Community pharmacist competences are and should be broader than just dispensing medicines. Every step in the direction of the Holistic community pharmacy© concept is therefore a step to a healthier society and I would like to encourage it with clarifications of a vision on our roles how to help people with respect to them as humans as wholes.
Q4. What impact do you envisage and aim for through your work?
In Slovenia we managed already to implement the concept in a few existing community pharmacies to a level of proof of concept. As a result among other things we received for one of the implementations the Feniks award for the best consultancy project of the year 2019 from Chamber of Commerce in Slovenia, National Association for Management Consulting. Now we are building foundations for the educational program to enable more community pharmacies to join the concept. With all these activities it is demonstrated that the concept is first of all improving health status of people using the services of Holistic community pharmacy©. Even more, we have first calculations, showing the positive impact of the concept on health funds. In addition, medical doctors are relived of a lot of unnecessary visits. And last, but not least, community pharmacists have more job satisfaction with a very positive contribution to a local society. Humanity in health services is one of the bases for a better society.